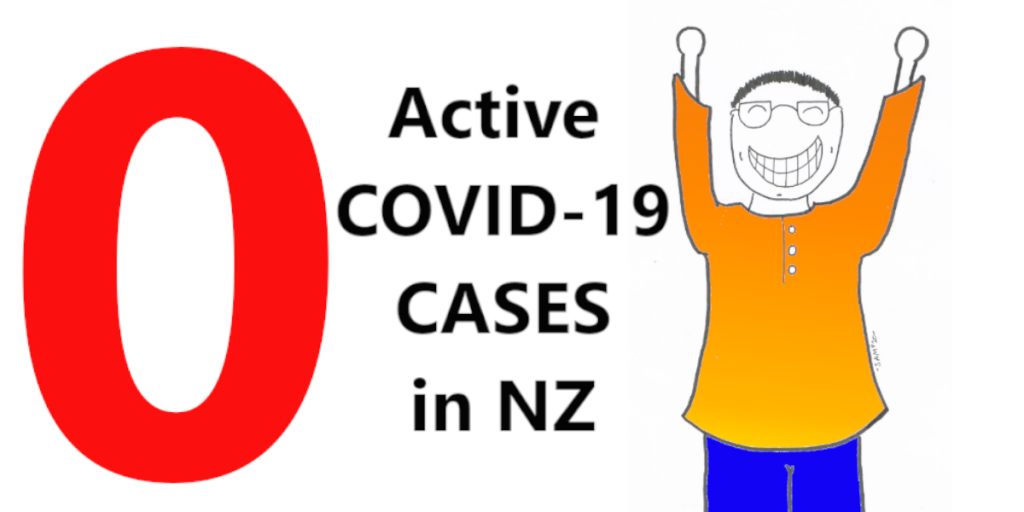 I started off today checking the COVID-19 numbers in NZ as I usually do. While I don't usually get excited looking at the number '0' (especially if it's on my bank account statement) – this one got me super excited.
As of 8 June 2020, we are officially at 0 active COVID-19 cases in NZ.
Yes.
Hooray!
Ka Pai, Aotearoa! Ka Pai!
I actually had an article I was going to publish today – but then I felt that anything I wrote about would pale in comparison to this amazing piece of news that is affecting our entire country.
To all my accounting fans and small business owners based here in NZ (like I am) – we did it. We complied with the lock down, we took the economic hit and we get to now reap the benefits of our sacrifice.
Back in Malaysia – we have a saying that goes:
Hard work in the early days will lead to an easier life in times to come.

Old Malay Proverb
More importantly, we all learned some very valuable business lessons during the lockdown and we innovated new ways of doing business – lessons we should all keep practicing well into this new post-COVID 19 world we live in.
Let's not celebrate too much just yet though – the rest of the world still struggles with COVID-19 and local tourism businesses are still not out of the woods. But for now, let's enjoy a small win against this global pandemic. Let's pat each other on the back and congratulate ourselves for a job well done.
Good job New Zealand!
UPDATE: Did I just hear our PM declare Level 1 from midnight tonight??
Keep supporting your local businesses, stay safe, stay healthy and most of all:
Stay positive!