(2 minute read – core values)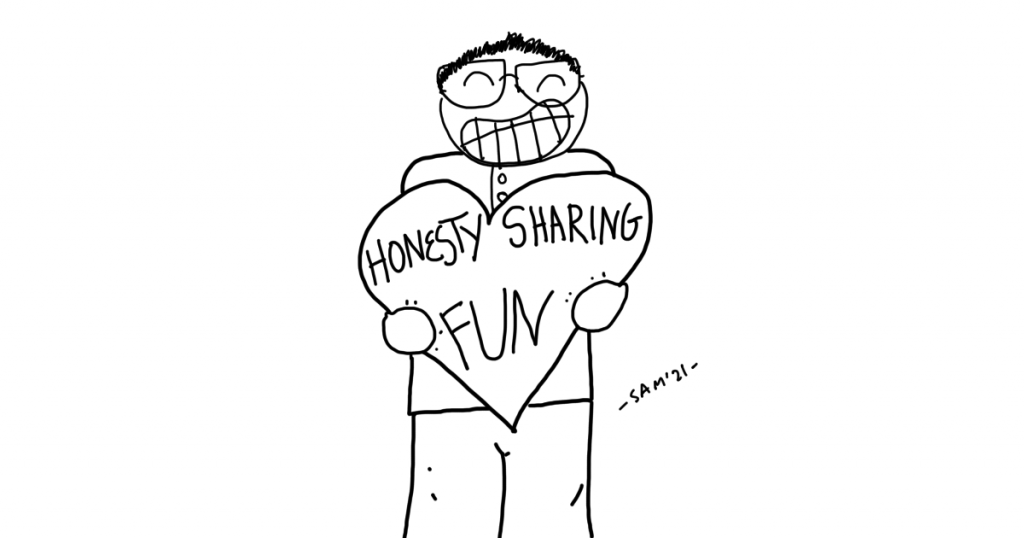 Hi there accounting fans! Let's talk about core values.
Core values are the underlying heart of any organisation. It informs every decision that we make as an organisation. Over here at The Comic Accountant, we have three core values that we hold very deeply:
Core Value #1: Honesty
This is a financial blog. Thousands of our readers rely on this blog for easy, simple to understand articles on all things finance-y. Many of these readers are also small business owners who get accounting and tax advice from our articles. So yes, Honesty is super important to us.
We're always doing our best to ensure that the content that we put up is accurate, especially when it comes to tax stuff. We are also really honest about the expectations that come with relying on our articles for advice. You're not going to find any get rich quick schemes on this blog, simply because we'd be betraying our core value of honesty if we promised wealth and riches if you read this blog.
Which is a really roundabout way of saying, no, you're not going to get rich reading this blog. But you will find a lot of valuable financial information that can help you on your journey to financial confidence.
Core Value #2: Sharing
Sharing is caring! All content on The Comic Accountant is 100% free. No paywalls, no subscription fees, no ads. Why? You may ask.
Its simple: because we don't like any of that crap.
We all have different skills and expertise and as our team grows we want to share that expertise with you, dear reader. As we bring on more partners onto The Comic Accountant network, you may see paid partnership articles which help monetise this blog a bit – but rest assured, these paid partnerships will only be with organisations that align with our core values. (So no sketchy predatory lending companies are ever welcome here!).
The more readers this blog has, the more opportunities open up for us in terms of monetisation. Also, this blog helps generate leads for SH Advisory, the accounting/tax side of the business. So we're actually getting a pretty good return on investment here, just simply by sharing useful financial knowledge for free!
Core Value #3: Fun
Look, its 'The Comic Accountant' awrite. Fun and being funny is in our name.
Comics were added to the blog because well, stock photos are lame and we wanted originality in our media. So Sam started drawing his own comics for the blog. But its not just about the comics, its also about the fun approach taken to the articles, the writing and the general perspective on all things financial and business-y.
This isn't some dry, boring guide to investments and taxes. This is a fun, vibrant blog where articles can be read in less than 5 minutes. The comics help to lend a touch of humour to what is usually a dry and boring topic (seriously, who usually likes reading about accounting and tax??). And over here at The Comic Accountant team, we make sure we have fun in everything we do!
We want you to have fun reading our blog too!
Thanks for being an awesome reader and for supporting us in our journey to build financial confidence in all our readers across the world!
Stay positive team!